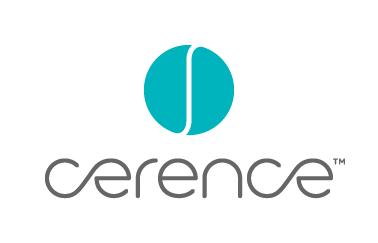 Nuance Communications has unveiled several new details about its forthcoming automotive spinoff, including the company's name: Cerence Inc. will become its own corporate entity on October 1st.
In announcing the new brand name, Nuance explained that "Cerence" is an invented word that nevertheless has linguistic associations with intelligence and cognition. Further emphasizing the company's focus on Artificial Intelligence – it will build on software technologies that Nuance has developed for smart car user interaction – Cerence's logo was designed to signify the left and right sides of the brain.
Nuance has also announced Cerence's Board of Directors, which will include Nuance Business Transformation VP Thomas Beaudoin, CyberArk Software CMO Marianne Budnik, Eclipse Ventures general partner Sanjay Jha, Thomas H. Lee Partners executive advisor Kristi Ann Matus, and executive consultant Alfred Nietzel.
Sanjay Dhawan will also be on the board. Having served as the Chief Technology Officer for automotive components supplier Harman Industries, Dhawan was named the appointed future CEO of Cerence earlier this year.
Meanwhile, former Vodafone CEO Arun Sarin will take his position as Chairman of the Board once the new company has officially been formed at the start of October. Having also held positions with Accel-KKR Telecom and InfoSpace, Inc. (among others), Sarin led Vodafone between 2003 and 2008, overseeing a period in which the company grew from 100 million subscribers to 300 million. He also serves as a board director for Accenture, The Charles Schwab Corporation, and Cisco Systems.
Commenting in a statement, Sarin emphasized the opportunities on the horizon as interest in smart car technology continues to accelerate. "There is a significant opportunity ahead for Cerence as the company transforms the mobility experience in partnership with the world's leading automakers," he said. "I am thrilled to be joining at such a pivotal moment."